Digitisation 2018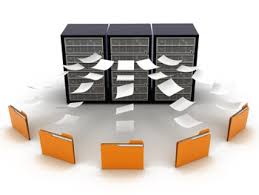 27 maart 2018
Dear customer,
Allshoes Benelux is looking back on a prosperous 2017 in terms of growth. And 2017 has also been a year in which we improved our internal systems and processes. These changes will also help us provide you an improved service going forward.
Last year we successfully launched the large-scale Grisport Cross-Safety campaign.
Our first focus in 2018 is Redbrick Motion this summer: a spectacular new collection (mainly S1P) that you won't want to miss!
In short... it's onwards and upwards for Allshoes!
What's happening in 2018?
To steer all these developments in the right direction, we will stay fully committed to digitisation and further automation.
Online orders:
Many of our clients already place orders via EDI or allshoes.nl. If you're new to online ordering, here's a quick summary of the benefits:
• Up-to-date collection overview;
• Current information on stock availability and expected delivery times;
• Access to alternative products when an item is not in stock;
• Improved delivery service thanks to reduced input errors;
• Order history available;
• Save time when placing an order.
This allows us to provide you with an improved service and information on your ordering, allowing you to spend your time with your customers.
What do we need from you?
Allshoes would like to receive your digital order as soon as possible. From June 1st 2018, Allshoes will charge €6.50 administration costs for orders not delivered via EDI or webshop.
Digital communication:
Our digital newsletter will be open for registration soon. Sign up to be the first to hear about new collections, website features, promotions, and other information. Subscribing is easy and only takes a few minutes. We also plan to add a webchat feature to allshoes.nl.
We're happy to help:
Our team remains at your service and ready to answer any questions you have. Need help creating an account, setting up EDI, or using the web shop? No problem, call us on +31 (0)72 540 2716 or email one of the following: info@allshoes.nl or edi@allshoes.nl.
Kind regards,
On behalf of the Allshoes team,
Joost Riemsdijk
Sales manager